WHAT'S FORTEC-OIL ?
FORTEC Oil Advantage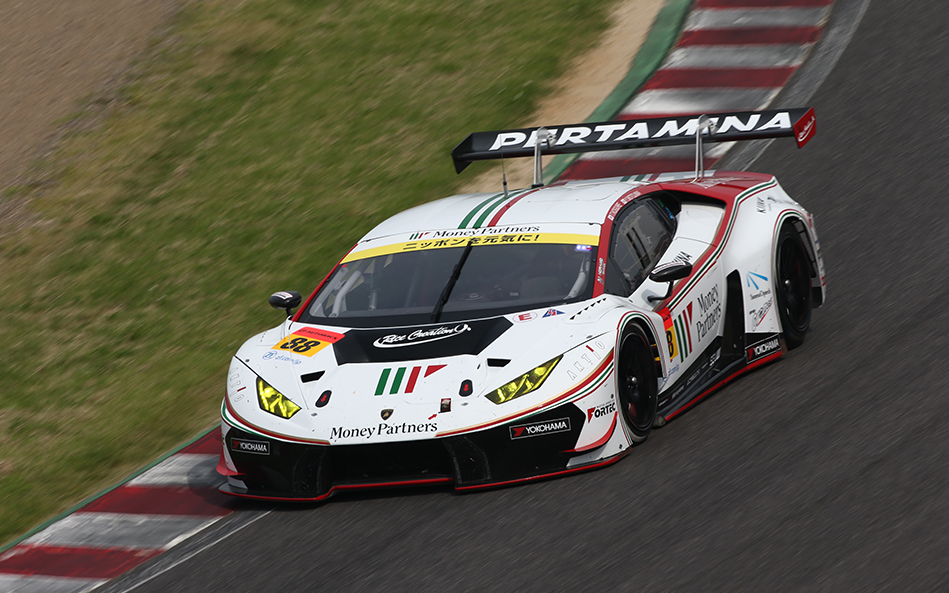 The Motor Sports Oil most trusted in the harshest of environments. That's FORTEC.
The name FORTEC is a combination of the words Fortissimo and Technique. FORTEC Motor Sports Oil is mainly developed using 100% chemically compounded oils.
This Motor Sports Oil gives you the ability to win without any trouble, whether it's a 0.0001 second sprint race or a 24-hour endurance race where resistance in lubricant oil is required.
Key Features of FORTEC
1. Improved friction reduction and high temperature stability.
The high viscosity index uses a high shear stability and low-temperature-starting poly-α-olefin, which can be combined with a polyol-ester with high oil film strength.
2. Uses a viscosity index modifier and antioxidant agent.
Ester is used as a viscosity index modifier and is made of a heat resistant antioxidant.
3. Resistance to Carbon and Sludge.
Even with high viscosity oil, it improves circulation performance and reduces increases in oil temperature. Maintains hydraulic stability with a clean dispersant that reduces carbon sludge.
4. Prevents friction marks from occurring at high temperatures.
An organic molybdenum is used as a metal wear agent to prevent the occurrence of wear marks occurring at heavy loads.
5. Maintains lubricity.
Anti-foaming agents are used to prevent foaming and remove any bubbles that may occur.
Spirits of FORTEC
SPIRIT 1. 
Oil with the DNA of a fighter plane
This is an oil developed by the man who developed the oil used in fighter planes. It has inherited the "blood of the strong oil" required to fight in the areas of the world with intense cold or intense heat where it can hit -10 °C to -20 °C and soar to 30 °C to 40 °C at a stretch.
SPIRIT 2. 
Oil selected by top drivers
In Japan, our oil has been used in various races such as the Super GT Championship, the Super Endurance Championship, the overseas Rally Championship, the All Japan Rally Championship, the All Japan Dirt Trial Championship, the All Japan Gymkhana Championship, etc., and has many series champions, victories, etc. We are always chasing the "oil with the desire to win, the oil that can win" chosen by top drivers.
SPIRIT 3. 
Oil prescribed using unique know-how
The selection and prescription of excellent ingredients are essential for superior motor sport oils. We examine the heat-resistant poly-α-olefin and polyol-ester with high oil film strength and use a lot of special additives with excellent shear stability. In addition, it reduces oil temperature increases by improving circulation performance from low to high-viscosity oils. The originally prescribed FORTEC oil has been rated by the market as having a "low oil temperature increase rate, high hydraulic stability and excels in having low metal wear" compared to existing
Motor Sports Oils.
SPIRIT 4. 
Oil refined under extremely harsh racing environments
In harsh competitions and races, it is necessary to meet a variety of requirements. This includes thermal stability in high rotation and high temperature conditions, hydraulic stability, suppression of oil temperature increases, durability, resistance to the build-up of carbon and sludge, abrasion resistance, and good ignition ability in cold conditions, etc. FORTEC Oil was produced based on past results and the accumulated know-how of how to satisfy these lubricating conditions. In addition, a development support driver performs vehicle tests and provides the market with only oil with performance that is worthy of trust.
SPIRIT 5. 
Oil that continues the challenge into extreme realms
FORTEC's Motor Sports Oil will continue to evolve without satisfying the status quo. In order to achieve all of the performance required for harsh races and competitions in higher dimensions, we have maintained the best quality by not missing an update. FORTEC will continue the "Made in Japan Challenge."
Race activities Overseas
2006
Supporter of the participant in the Production Car World Rally Championship, MEM (Mellor's Elliot Motorsports) team in Monte Carlo, who took second place in the first race.
2007
Supporter of the participant in the Dakar Rally, Mitsubishi Motor Works PAJERO team's Racing Coolant. The team won 12 races, 7 of which were consecutive.
2008
Supporter of the participant in the Production Car World Rally Championship, the Taska Engineer League Rally Team.
2009
Started as an OEM supplying engine and gear oil for RALLIART, a subsidiary of Mitsubishi Motors
2010
Use of racing coolant by Hino Motors, Ltd.'s HINO TEAM SUGAWARA, who won their class.
2010
Supporter of Team MRF at the Asia-Pacific Rally Championship who acquired the Champion Katsuhiko Taguchi.
2010-2012
Supporter of China's Champion Yellow Team at the China Rally 3 years in a row.
2013
Supporter of Team JLOC, Super GT's GT300 Class.
Introduction of Overseas Agents (Region and Country)
FORTEC KOREA in Korea.
Add 47-29 Ilsanri,Mohyeon-eup,Yongin-si,Gyeonggi-do,Korea. 17003
Cell +82-10-5446-8542
e-mail choduk@naver.com
http://www.fortec-oil.co.kr/
Establishment of the FORTEC Trading Company Ltd. in Hong Kong,
Add Rm12, 8/F,Block C、Tsing Yi Industrial Centre Phase 2.Hong Kong
TEL +852-6039-2210
e-mail info@fortecoil.com
AJ Spirit Co., Ltd. In Mongolia
Add Mongolia Ulaanbaatar Bayan Zurkh Distrect 26.
TEL +976-7010-5030
e-mail ajspirit.mgl@gmail.com
Beijing MidTao Technology & Trade Co., Ltd. in the People's Republic of China.
Add #3 Beijing INN Building,Room 505.Nan Zhu Gan Lane #6,Chaoyangmennei Street,Dongcheng District,Beijing.100010
TEL +86-10-63725118
e-mail yeming@midtao.com
Racing Passion Links Japan, an Australian/New Zealand Export Agency.
Toll Free 1800-955-855
e-mail info@rplinks.com
http://www.rplinks.com/index.html